Maximize Business Growth With
Custom Software Development
Translate your ideas into fully functional software solutions. Turn business challenges into opportunities with scalable software solutions that drive business growth.
Expanding Your Business IT Capabilities
Custom Software Development Services
Gain clarity and solve complex IT challenges in your business with our expert advice. We can help you develop a bespoke IT strategy, identify suitable software solutions for your business.
Get custom web solutions that are built for the web, and optimized for mobile to ensure a great user experience. Let's build your bespoke ecommerce solution, web apps, websites and more.
Offer convenient access to your products and services on mobile devices. Our mobile app developers have proven expertise in building iOS, Android. and cross-platform apps.
Cloud applications help you reduce operation costs and ensure up to 99.98% service availability for end users. Also, you can migrate legacy systems to the cloud with minimal disruption to your business.
With our easy-to-use custom database solutions, your organization can organize, store, and extract insights from your business data more efficiently. And you can easily access this data through a secured web app, mobile app, or both.
Turn your unique ideas into fully functional and user-friendly SaaS products. We manage the entire process including, competitive analysis, product differentiation, UI/UX design, development, testing, deployment, as well as support and maintenance.
Integrate new tools and technologies, streamline workflows, and increase efficiency with APIs. We help with API consulting, custom API development, API integration, and API testing automation.
Update legacy software systems to match current business needs and evolving technology. We help your business stay competitive and adapt to changing market demands while reducing maintenance costs.
Why Choose Zennaxx for Your Software Development
Open Communication

Rest assured that your voice will be heard when you partner with us. It's your vision and your project, so your input is important at every stage of the development process. We actively listen to your needs, concerns, and feedback, tailoring our solutions to perfectly align with your vision.
Bespoke Solutions

Our custom software solutions are developed to meet your unique requirements. To deliver a complete software solution, we use a holistic approach to analyze your entire IT ecosystem. This approach addresses integration, scalability, security, and future adaptability.
Flexibility

We understand that software projects may evolve during development. And there might be a need for some critical changes to the initial plan. In such situations, our approach allows us to be flexible and adjust to changes or new ideas that arise during development.
Innovation

We stay up-to-date with the latest technology and emerging tools to help our clients stay competitive. Our team thrives on creative problem-solving. We think outside the box to deliver unique software solutions. That's how we turn your business challenges into growth opportunities.
Data Security

We ensure the safety of your intellectual property and any proprietary data you share with us. Our development process includes clear contractual agreements. The agreement clearly defines the ownership and usage rights of the developed software. This gives you exclusive control over the end product.
Dedicated Support

With our dedicated support team by your side, you have peace of mind. We promptly address all technical issues, updates, or enhancements. And we resolve any unforeseen challenges and optimize the performance of your app. This allows you to focus on your core business while we take care of the technical complexities.
Result-Driven Business Solutions
Software for Different Business Needs
Our software development expertise cuts across
Go from product ideas to launching your SaaS products. Our expert team manages the entire process to ensure you get a fully functional product that customers love.
Leverage the power of effective CRM systems to improve marketing, sales and customer service processes in your organization. We can implement leading CRM systems, or build custom CRM solutions for your business.
Build scalable enterprise applications that address the business needs of today, and position you to take advantage of the opportunities of tomorrow.
Increase revenue by offering customers seamless payment solutions. We develop reliable and secure custom POS solutions tailored to your unique business needs.
Drive business growth with improved operational efficiency. Our expert developers build OMS that helps you coordinate, streamline and optimize your business operations.
Leverage the power of Artificial Intelligence (AI) in your business with user-friendly and intuitive chatbots. We design and build custom chatbots, as well as cross-platform chatbots.
Peculiar business needs might require building software solutions with bespoke features and capabilities. Our team has expertise and experience in using a wide range of technologies to build custom solutions.
Our Technology Expertise + Industry Knowledge = Great Products
Expertise in a Wide Range of Industries
We had partnered with Zennaxx for two mobile app projects. One was a social media app for the election times while, the other was a social media app for the food niche. They provided excellent service both times. They understood our requirements perfectly, and translated it into a proper app. We were involved throughout the project. We really admire the speed and zest with which they work. We totally loved the results we got.
Zennaxx Technology seemed like a perfect fit for our application requirements. They were committed to the project, and looked into every aspect of project development. Whether it was ideation or planning or delivery, everything was smooth and perfect. I would say, just like their mobile app, we also enjoyed a seamless experience working with them.
When you have an app idea, it is really difficult to make others understand, when it is raw and still in the ideation stage. However, with Zennaxx Technology, we did not face this issue. When I first told them the idea, they were on-board completely, and understood it right at the start. We had a smooth journey, working with them. They took care of everything, and offered us a top-quality product. I would personally recommend Zennaxx Technology to everyone, who wants to get a mobile or web app developed.
Years of Combined
Experience
We Have Hands-on Experience Building Products With These
GET INSIGHTS FROM OUR EXPERTS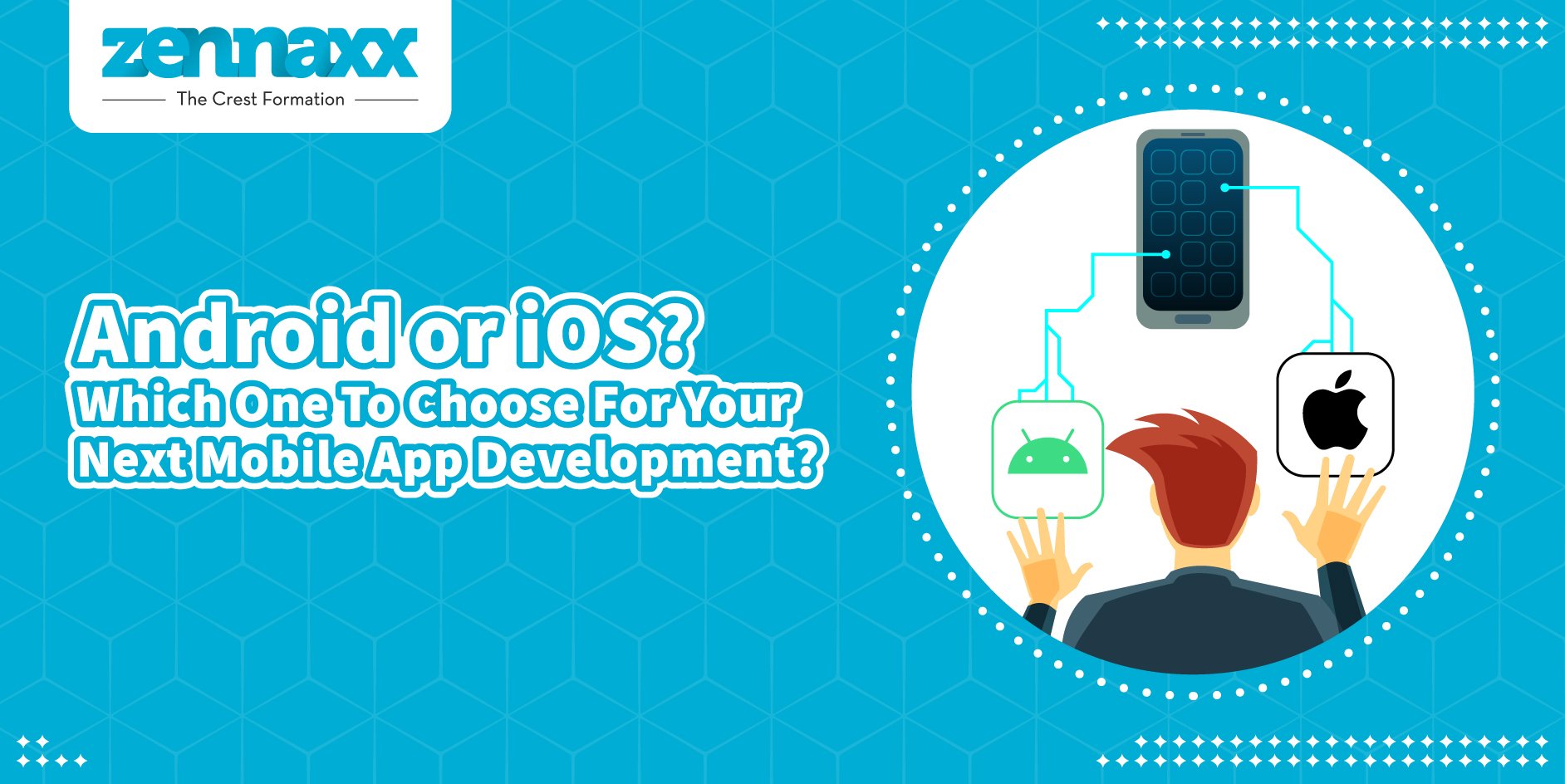 Navigate the Android vs iOS dilemma for your app development. Make the right choice with insights on features, market share, and user preferences.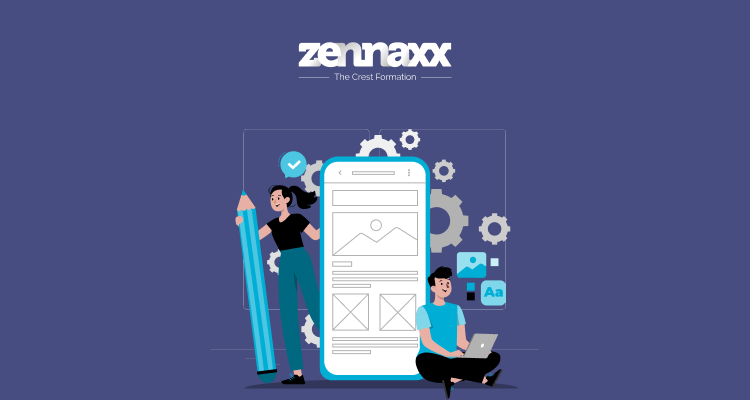 Find the cost to develop an app in Canada. Get a personalized quote for your project. Expert solutions for iOS, Android, and more.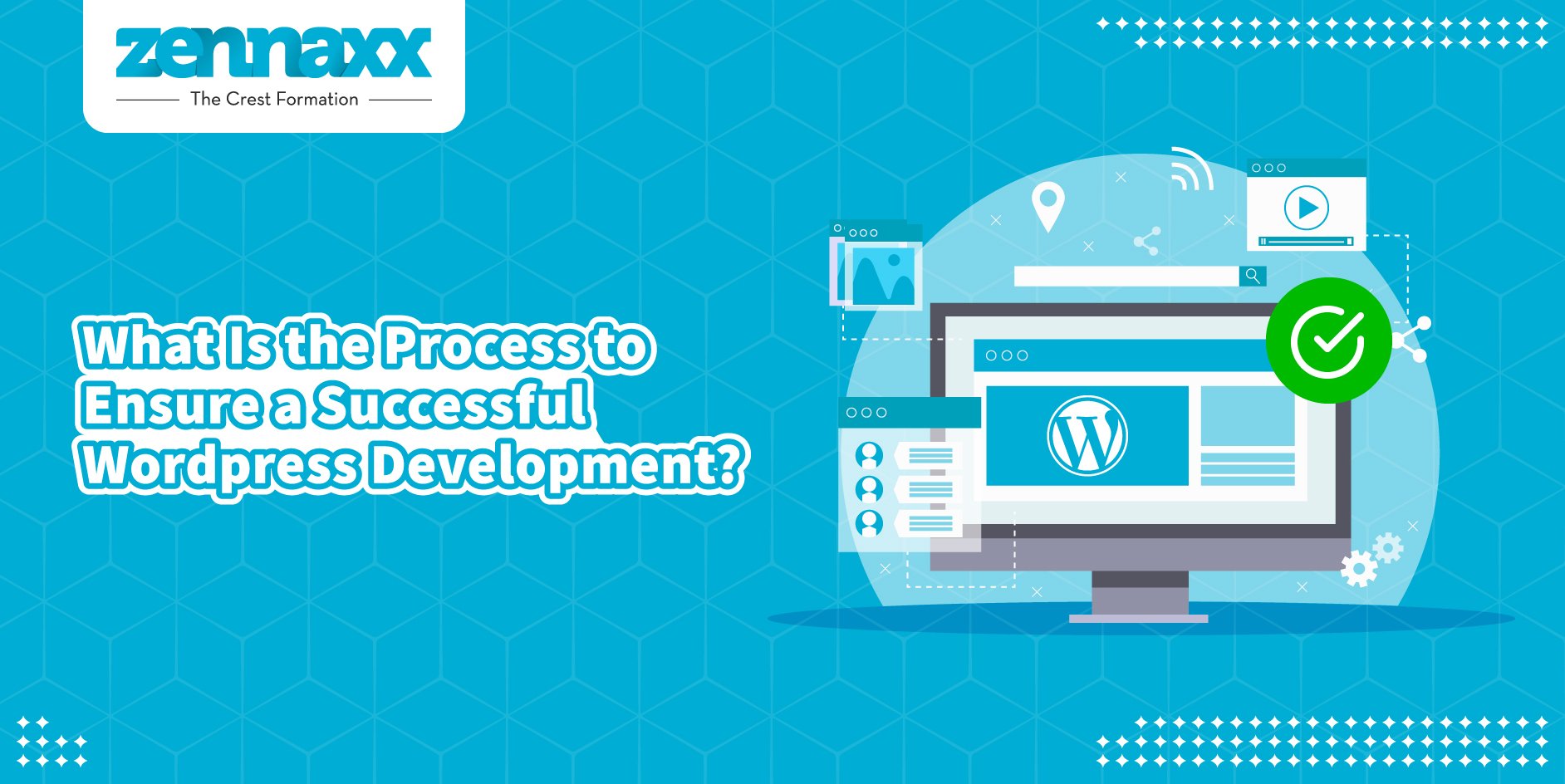 Explore successful WordPress development with effective web creation strategies. Unlock techniques for optimal website excellence.
We Go The Extra Mile To Meet Your IT Needs
Looking for A Reliable Software Consulting Partner?
Looking for the right software development company for your project? Tell us your software ideas, business needs, or unique requirements. And we'll respond swiftly within 2 to 8 hours of receiving your inquiry.
ADDRESSING COMMON CONCERNS
How experienced is your team in handling IT projects?

Our team of experienced developers has completed over 550+ IT projects for clients across a wide range of industries over the past 8 years. Whether you want to develop mobile apps, web apps, SaaS apps, custom software, modernize legacy applications, or any other IT project, we've got you covered.
What kind of IT support and maintenance services do you provide?

We provide support for at least 3 months post-development. However, the duration depends on the project.
Our IT needs are unique and complex.

You'll get customized IT solutions tailored to your unique requirements. Our team of experienced developers is well-equipped to handle complex challenges. And we approach each custom software development project with a focus on delivering solutions that perfectly align with your business goals.
How can you demonstrate that your IT solutions will provide a return on investment?

We perform a thorough analysis of your business requirements, goals, and challenges. Based on this understanding, we develop custom solutions that help your business achieve its objectives.
We're concerned about entrusting our sensitive data to an external company.

You retain full ownership and control over your data. We will not share, transfer, or use your data for any other purpose. We are willing to sign confidentiality agreements to show our commitment to protecting your data and intellectual property.
What guarantees do you offer for uptime and system availability?

We prioritize high uptime and system availability through top-tier infrastructure, redundancy, regular maintenance, and 24/7 monitoring. While no IT vendor can guarantee 100% uptime, we provide robust measures and disaster recovery planning to minimize downtime.
How well will your solutions integrate with our existing systems?

We deliver solutions that complement your current systems to maximize their effectiveness. Our software development team conducts a thorough analysis of your systems to ensure compatibility, and we use industry best practices for integration. The goal is to minimize disruptions and ensure that our solutions work seamlessly with your existing setup, providing a cohesive and efficient IT environment.
We want to maintain control over our IT infrastructure.

We respect your desire to maintain control over your IT infrastructure. So we offer flexible software development solutions that allow you to retain control of your IT infrastructure while benefiting from our expertise.
We are worried about potential data breaches and cyberattacks.

We follow industry standards to protect your data from unauthorized access. Our systems and infrastructure are designed with multiple layers of security, including firewalls, encryption, intrusion detection, and regular security audits to thwart unauthorized access.
We need to ensure our IT systems comply with industry regulations.

Rest assured, we deliver software solutions that not only meet your business objectives but also comply with industry regulations. Compliance is a key aspect of our development process that ensures your IT systems are secure, reliable, and fully compliant with the relevant standards.
We need IT solutions that support remote work capabilities.

We can create IT solutions for remote work. Our team will design custom tools for collaboration, ensure secure remote access, use cloud-based systems, and provide user-friendly interfaces. And we can create mobile apps to support your remote workforce, too. We focus on offering secure and scalable solutions that allow your business to adapt and expand as remote work requirements evolve.
We lack a clear IT strategy aligned with our business goals.

No worries. Our team will conduct a thorough analysis of your business objectives, challenges, and long-term goals in order to craft an IT strategy that aligns with your business vision. The well-defined IT strategy will help to propel growth and efficiency in your business.
Our software is outdated and needs an upgrade.

We modernize legacy software . Our experienced team conducts a thorough assessment, deploys cutting-edge technologies, and prioritizes security enhancements. We ensure seamless migration, rigorous testing, and ongoing support to maximize the benefits of the upgrade.
Get Free Technical Consultation On Your Project
Your journey to successful software development begins here. Share your project ideas and requirements with us now, and our technical experts will get back to you within 24 hours.