Maximize The Value of Your Legacy Systems
Software Modernization Services
Upgrade and future-proof your legacy software to improve performance, user satisfaction, and maintainability without disrupting your business operations.
Platform migration improves legacy software performance, increases efficiency, and enhances scalability. We plan and create a comprehensive strategy for a seamless migration. And we execute migrations without disrupting your business processes.
Update your existing systems or applications by migrating them to a cloud-based environment. Cloud modernization improves the performance, reliability, scalability, and security of your legacy software. And it can be cost-efficient, allowing you to only pay for the resources used.
Restructure your software's codebase to improve code quality, readability, maintainability, and performance. Higher-quality code makes it easier to identify and fix potential bugs. And it supports faster implementation of new features as your business requirements evolve.
Application dependencies are packaged in containers, making it easier to manage and update software components without affecting other parts of the system. And containers streamline the CI/CD pipeline, enabling faster and more reliable software releases.
We redesign your software architecture to enhance scalability, security, and integration with other systems. The new architecture supports easier updates and maintenance of your software. This enables your legacy software to handle increased data, users, or features.
Update and improve the user experience (UX) of your legacy software to meet the expectations of modern end users. UX modernization simplifies complex workflows and processes. This ensures users can complete their tasks easily and efficiently.
We analyze your legacy software's code to recover its requirement specification, design, and functionality. With this understanding, we can create better documentation for your legacy system. Or modernize your software by migrating to another platform or programming language.
We review your software's platform requirements to identify the most suitable infrastructure for it. And we break down monolithic architectures into microservices that are not infrastructure-dependent. This gives you the flexibility to use infrastructure from other vendors if needed.
How We Stand Out From The Competition
Why Choose Zennaxx for Your Legacy Software Modernization
Team Expertise

With over 8 years of experience in software development, we've developed expertise to handle complex software modernization projects. Our expert team comprises business analysts, project managers, UI/UX designers, developers, and software testers.
Technology Expertise

We stay up-to-date with the latest technologies and emerging trends in the ever-changing software industry. Our proven expertise in a wide range of technologies, languages, and frameworks enables us to offer custom solutions for your modernization needs.
Efficiency and Speed

With hands-on experience from successfully managing software development projects for 350+ clients, we manage your projects efficiently. We help you identify and mitigate potential risks associated with software modernization. And we streamline project execution to ensure faster delivery.
Cost-Effectiveness

You gain access to experts with specialized skills and knowledge, without the high cost of training or hiring internally for the same capabilities. And you can easily scale resources up or down based on your project needs.
Data Security

Your intellectual property and any proprietary data you share with us are safe. And they'll only be used for the intended purpose. We protect your confidential business data and other critical information from breaches and unauthorized access.
Communication

We prioritize understanding your business needs, goals, challenges, and unique requirements. This ensures that we provide solutions that match your requirements and align with your business goals. And we keep you informed about project progress, issues, and potential risks.
Types of Apps We Modernize
Flexible IT Partnership That Suits Your Needs 
Software Modernization Outsourcing Models
Team Augmentation

With this model, you simply bring in experts from our team to join your in-house team on your project. And you'll manage the team directly. The main benefit of team augmentation is that it bridges the skill gap in your team quickly and allows you to modernize your software faster.
Dedicated Team

This outsourcing model involves us putting a team of our experienced talents together to work on a portion of your project, such as code refactoring, UX modernization, etc.
You'll get regular progress updates. And you have the flexibility to decide your level of involvement in managing the project.
The main benefit of this outsourcing model is that you're fully leveraging our resources, and processes to expand your software modernization capabilities.
Full Process Outsourcing

With this outsourcing model, Zennaxx delivers an end-to-end software modernization service. So we take responsibility for the entire app modernization process. From analyzing your legacy system to creating and executing the most suitable modernization strategy that meets your business objectives.
The main benefit of this outsourcing model is that the streamlined process reduces project costs. And it allows your internal IT team to focus on innovation and other strategic business activities.
We Have Hands-on Experience Building Products With These
We Go The Extra Mile To Meet Your Modernization Needs
Looking for A Reliable Software Modernization Company?
Partner with us to maximize the value of your legacy software and drive greater business growth. Zennaxx helps you modernize your software to improve performance, user satisfaction, and scalability, while reducing maintenance costs. We evolve your software to meet your business objectives today, and position you to take advantage of future growth opportunities.
We had partnered with Zennaxx for two mobile app projects. One was a social media app for the election times while, the other was a social media app for the food niche. They provided excellent service both times. They understood our requirements perfectly, and translated it into a proper app. We were involved throughout the project. We really admire the speed and zest with which they work. We totally loved the results we got.
Zennaxx Technology seemed like a perfect fit for our application requirements. They were committed to the project, and looked into every aspect of project development. Whether it was ideation or planning or delivery, everything was smooth and perfect. I would say, just like their mobile app, we also enjoyed a seamless experience working with them.
When you have an app idea, it is really difficult to make others understand, when it is raw and still in the ideation stage. However, with Zennaxx Technology, we did not face this issue. When I first told them the idea, they were on-board completely, and understood it right at the start. We had a smooth journey, working with them. They took care of everything, and offered us a top-quality product. I would personally recommend Zennaxx Technology to everyone, who wants to get a mobile or web app developed.
Years of Combined
Experience
Our Technology Expertise + Industry Knowledge = Great Products
Expertise in a Wide Range of Industries
GET INSIGHTS FROM OUR EXPERTS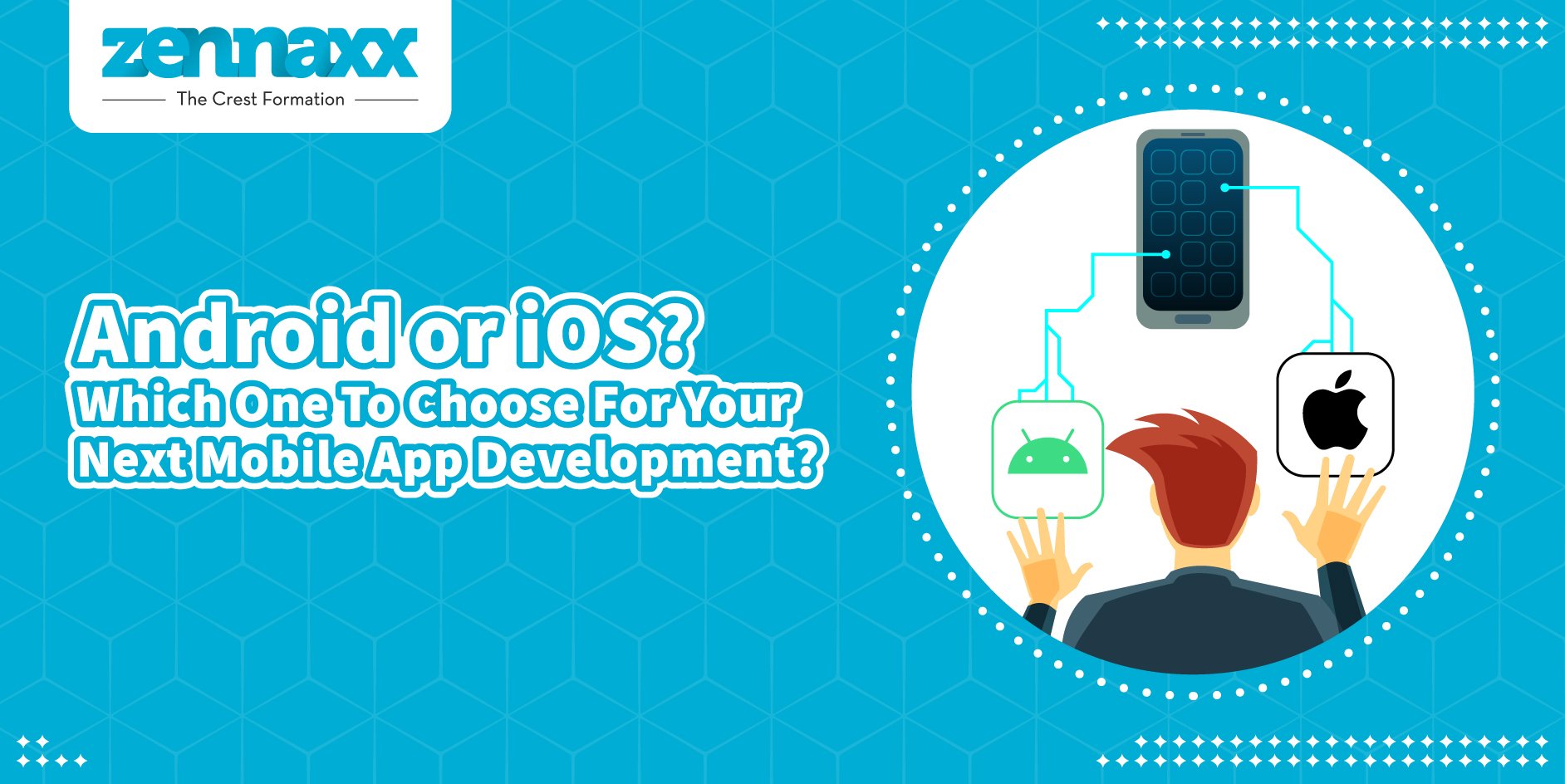 Navigate the Android vs iOS dilemma for your app development. Make the right choice with insights on features, market share, and user preferences.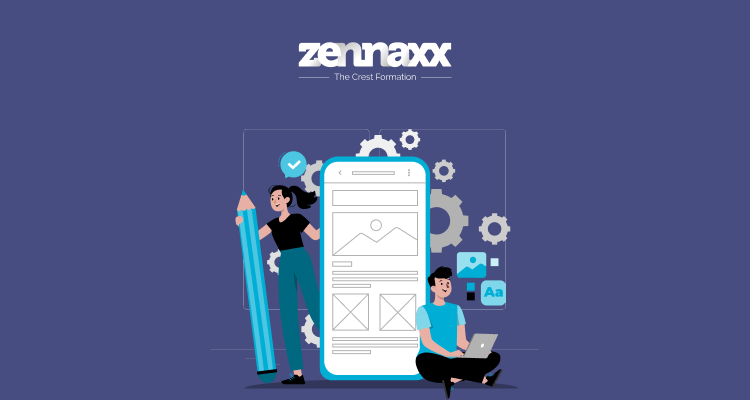 Find the cost to develop an app in Canada. Get a personalized quote for your project. Expert solutions for iOS, Android, and more.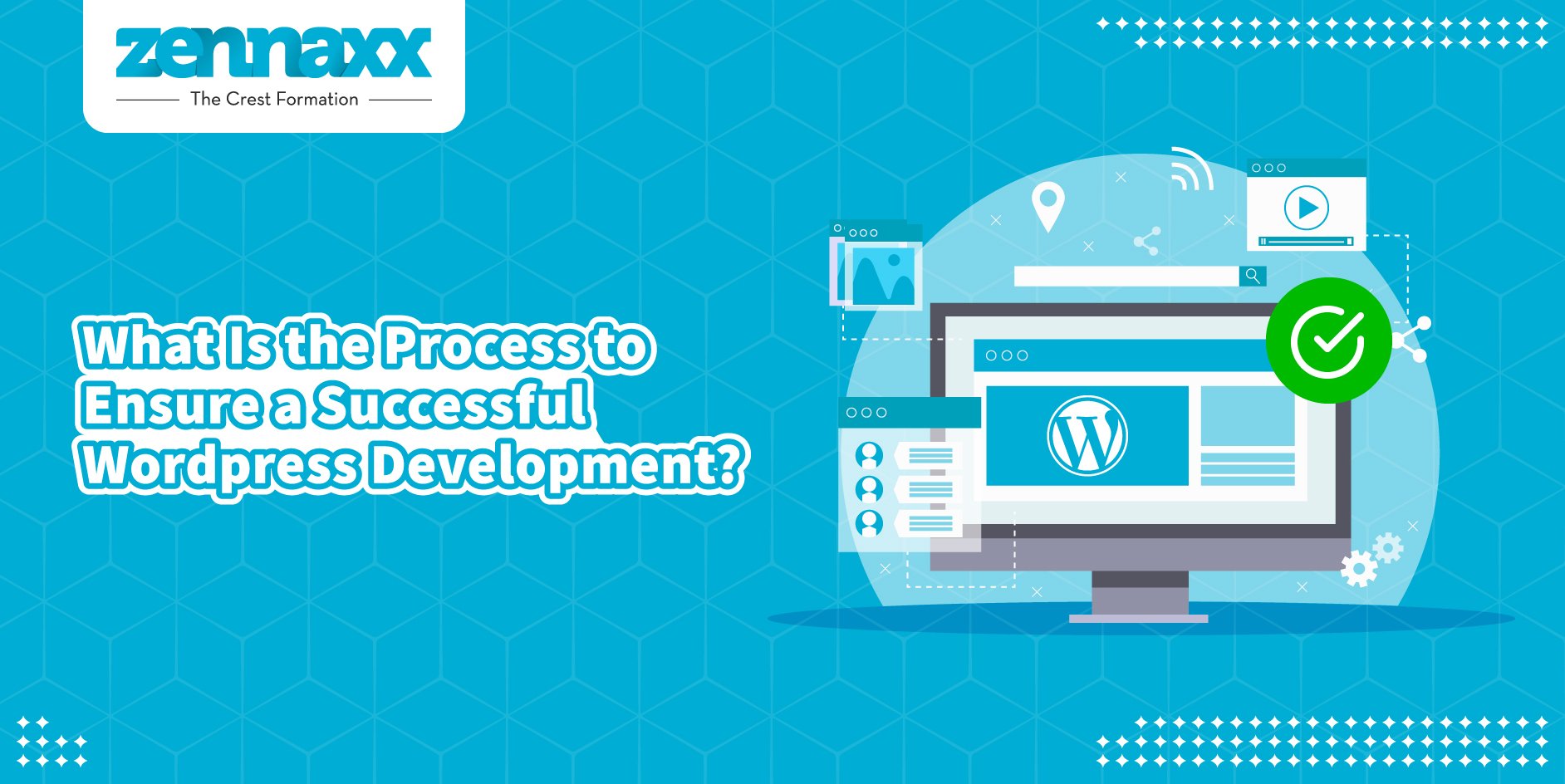 Explore successful WordPress development with effective web creation strategies. Unlock techniques for optimal website excellence.
ADDRESSING COMMON CONCERNS
Why should we decide to modernize our legacy software?

Using legacy software poses many challenges, including high maintenance costs, limited scalability, integration difficulties, incompatibility with modern systems, and limited features and functionality. Modernizing your legacy software can address these challenges, and cut down on your maintenance costs over time.
Can you modernize legacy software without detailed documentation?

Yes, it's possible. We achieve this by reverse engineering your legacy software. And we can collaborate with your internal IT team and vendors to understand the software and create detailed documentation.
How long will the software modernization process take?

The timeline depends on the scope of the project. We'll provide a project plan with estimated milestones and timelines during the initial assessment.
What industries do you have experience working with?

We have experience working in a wide range of industries, including finance, healthcare, e-commerce, real estate, and more. And we can adapt our expertise to address your specific modernization needs.
What is your process for knowledge transfer to our internal team?

We create detailed documentation and offer knowledge transfer sessions to help your internal team effectively manage the modernized software.
How do you handle changes in project scope or requirements?

We understand that project requirements may evolve. When this happens, we work closely with clients to assess the impact of these changes. Then we provide solutions to accommodate them while managing costs and timelines.
Do you offer support and maintenance?

We offer support and maintenance for at least 3 months post-development. The duration depends on the project.
Will the modernized software be scalable and adaptable to future needs?

Yes. We ensure your modernized legacy software or system can accommodate future growth and technological advancements.
How do you mitigate the risks associated with modernization?

We take a proactive approach to managing the risks associated with software modernization. We conduct a comprehensive risk assessment to identify and mitigate potential challenges.
How do you handle data security and compliance with industry regulations?

Our team implements robust security measures to protect your data from unauthorized access, and ensure regulatory compliance.
What technologies and methodologies do you use for software modernization?

We use industry-standard technologies and best practices, including Agile methodologies, to ensure efficient and effective software modernization.
Get Free Technical Consultation On Your Project
Your journey to successful software development begins here. Share your project ideas and requirements with us now, and our technical experts will get back to you within 24 hours.