Empowering Your Business to Succeed
Software Development Outsourcing
Expand your IT capabilities with our experienced talents, without the long and expensive process of hiring, training, and onboarding skilled talents in-house.
An IT Vendor That Goes The Extra mile 
Why Choose Zennaxx as Your Software Development Outsourcing Partner
Technology Expertise

Zennaxx helps you navigate the ever-changing world of software development. Our developers have proven expertise in a wide range of technologies, languages, frameworks, and platforms. So we can build successful software solutions for your business, regardless of their complexity.
Team Expertise

Your projects will be managed by our team of experienced talents who have a track record of helping our clients succeed by delivering quality software solutions. The team comprises business analysts, project managers, UI/UX designers, developers, and software testers.
Flexibility

You can easily scale resources up or down based on your project's needs. You also have the flexibility to make critical changes during development because of our Agile approach. And you can execute multiple projects at a time without sacrificing quality.
Compliance

We ensure your software solutions are built in compliance with industry-specific, and regional data privacy protection laws. This includes GDPR, CCPA for California, PDPL for Saudi Arabia, HIPAA for the health industry, or the GLB Act for the financial industry.
Data Security

We use stringent security policies and technology to ensure data security. Confidential business data and critical information are protected from breaches and unauthorized access. And we ensure the safety of the intellectual property and proprietary data you share with us.
Communication

We understand that effective communication is essential for the success of software outsourcing partnerships. So we keep the channels of communication open for the free flow of information between your organization and our team. And you'll be updated with progress reports regularly.
Why Outsourcing Might Be Best For You
Outsourced vs In-House Software Development
Outsourced Software Development
In-House Software Development 
Outsourced Software Development
By outsourcing software development, you gain access to a wider talent pool to find specialized skills and knowledge that might not be available in-house. And this enables you to build whatever software solution your business needs to grow.
Outsourcing delivers quality software solutions faster. Experienced vendors have wide technology expertise and knowledge of industry best practices for creating quality software. And they have standard processes that streamline software development and ensure timely delivery of quality software.
With outsourcing, it's easy to scale resources based on what your project needs. You can scale up resources to execute large software projects without a tedious hiring process. And you can scale down resources for smaller projects, too.
You can save cost by outsourcing specialized software projects to a reliable vendor, while your team focuses on other strategic tasks. Outsourcing reduces the overhead costs of hiring and training skilled talents in-house, as well as cost of infrastructure.
In-House Software Development 
Lack of Specialized Expertise
When developing in-house, you might face limitations in finding talents with extremely specialized skills that are required for certain complex projects. This situation may result in project delays, or inability to build the business solutions that you've envisioned.
In-house teams don't have the depth of expertise that an experienced outsourcing vendor has developed from managing many complex projects for their clients. Because of this narrower range of experiences, the in-house development process might yield lower quality results, especially when building complex software solutions.
In-house teams offer less flexibility for scaling resources up or down based on project demands. Because hiring and onboarding new team members, or reducing resources, can be time-consuming and expensive. And it may lead to delays in project execution.
Maintaining an in-house development team involves significant costs, including salaries, benefits, and infrastructure expenses. You also need to invest in continuous training and development to keep the team's skills up-to-date.
Finding A Reliable IT Vendor
How to Outsource Software Development
Contact Experienced IT Vendor
Reach out to a potential vendor to discuss your project and gauge their interest and expertise. And you can request a proof of concept (PoC) to further verify whether the vendor is the right choice for your project.
Sign Agreements & Set Expectations
Protect your intellectual property with a non-disclosure agreement (NDA). 

Then establish a clear contract outlining deliverables, timelines, payment terms, and other relevant details.

And work with the vendor to set KPIs for the project. These KPIs will help you track how well your project is progressing.
Establish Communication Flow
Establish a proper communication flow between your organization and the IT vendor's team. You need unrestricted communication at every stage of the project when outsourcing.
Expertise in Building Business Solutions
Flexible IT Partnership That Suits Your Needs 
Outsourcing Co-Operation Models
With this model, you simply bring in experts from our team to join your in-house team on your project. And you'll manage the team directly.  The main benefit of team augmentation is, it bridges the skill gap in your team quickly and allows you to complete and deliver quality projects faster.
The outsourcing model involves a team of experienced talents working on the project with regular updates. You can choose your level of involvement in project management. The main benefit of this outsourcing model is that you're fully leveraging our talents, resources, and processes to expand your software development capabilities.
Efficiency. Expertise. Quality.
Professional Software Outsourcing Service
Looking for an IT outsourcing partner that'll go the extra mile to help your business achieve more with technology? Leverage our resources, knowledge, and top talents to resolve complex IT challenges and build software solutions that help your business succeed.
We Have Hands-on Experience Building Products With These
We had partnered with Zennaxx for two mobile app projects. One was a social media app for the election times while, the other was a social media app for the food niche. They provided excellent service both times. They understood our requirements perfectly, and translated it into a proper app. We were involved throughout the project. We really admire the speed and zest with which they work. We totally loved the results we got.
Zennaxx Technology seemed like a perfect fit for our application requirements. They were committed to the project, and looked into every aspect of project development. Whether it was ideation or planning or delivery, everything was smooth and perfect. I would say, just like their mobile app, we also enjoyed a seamless experience working with them.
When you have an app idea, it is really difficult to make others understand, when it is raw and still in the ideation stage. However, with Zennaxx Technology, we did not face this issue. When I first told them the idea, they were on-board completely, and understood it right at the start. We had a smooth journey, working with them. They took care of everything, and offered us a top-quality product. I would personally recommend Zennaxx Technology to everyone, who wants to get a mobile or web app developed.
Years of Combined
Experience
GET INSIGHTS FROM OUR EXPERTS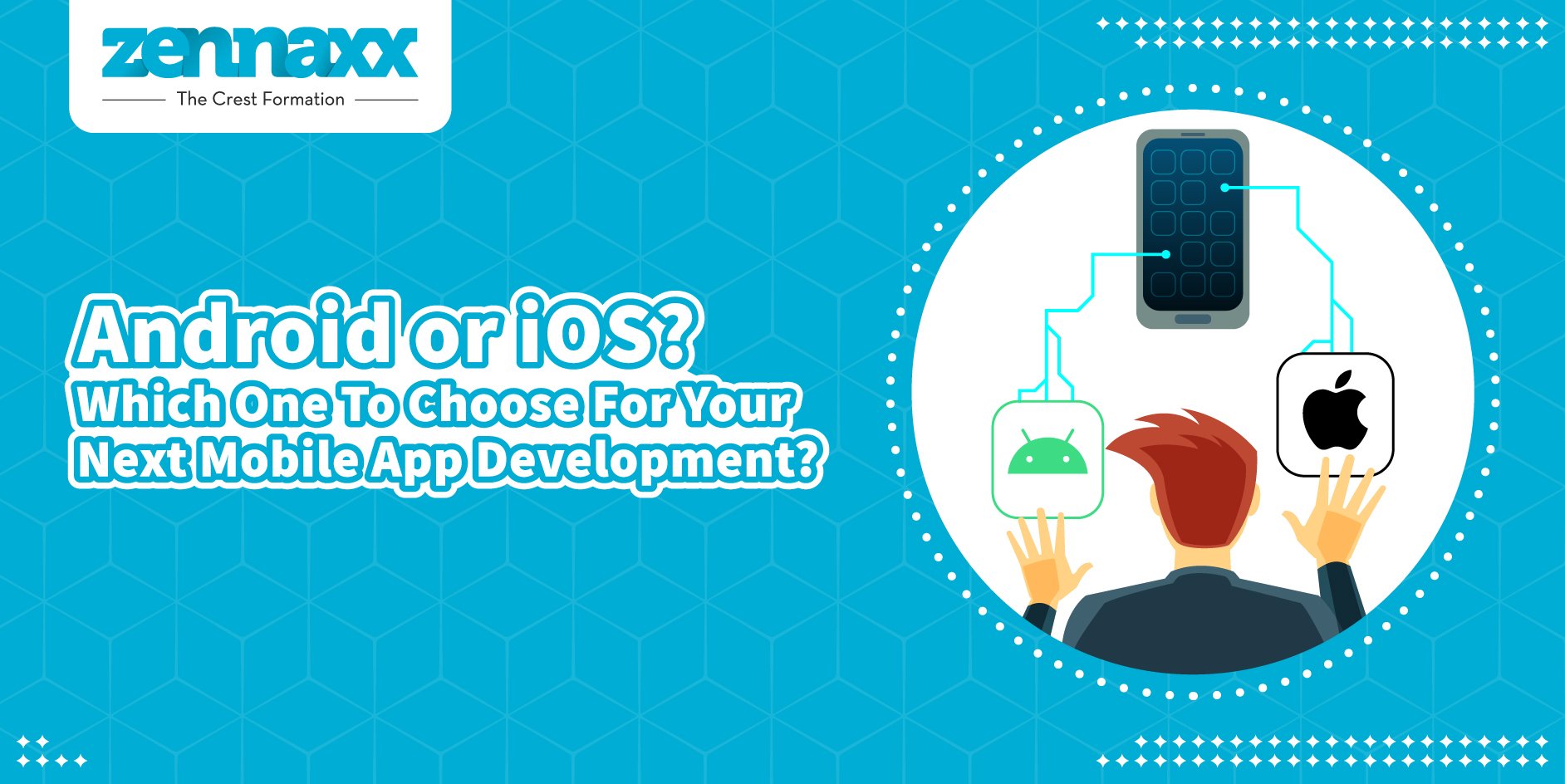 Navigate the Android vs iOS dilemma for your app development. Make the right choice with insights on features, market share, and user preferences.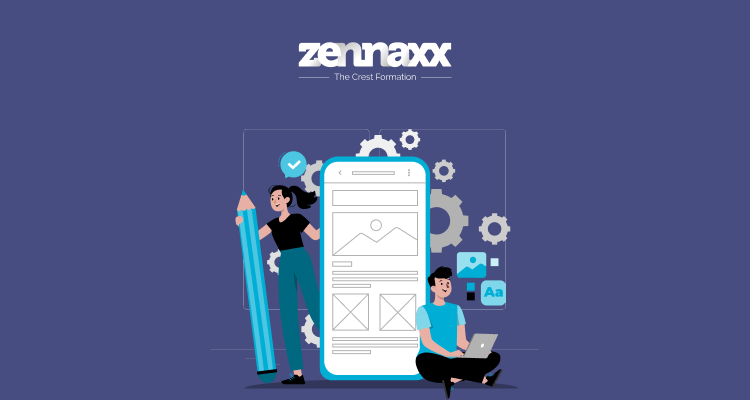 Find the cost to develop an app in Canada. Get a personalized quote for your project. Expert solutions for iOS, Android, and more.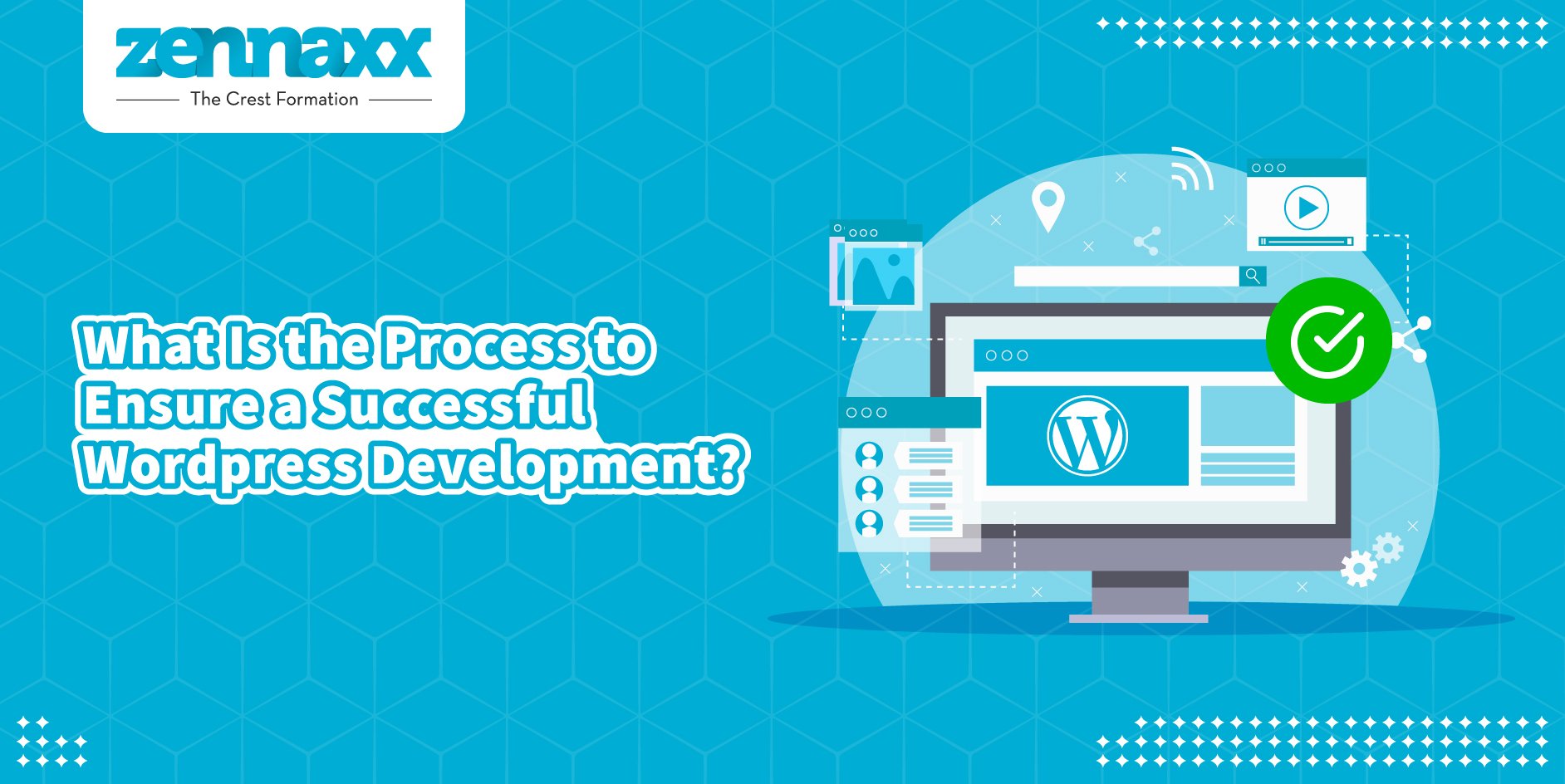 Explore successful WordPress development with effective web creation strategies. Unlock techniques for optimal website excellence.
ADDRESSING COMMON CONCERNS
How experienced is your team in handling IT projects?

Our team of experienced developers has completed over 550+ IT projects for clients across a wide range of industries over the past 8 years. Whether you want to develop mobile apps, web apps, SaaS apps, custom software, modernize legacy applications, or any other IT project, we've got you covered.
What kind of IT support and maintenance services do you provide?

We provide support for at least 3 months post-development. However, the duration depends on the project.
Our IT needs are unique and complex.

You'll get customized IT solutions tailored to your unique requirements. Our team of experienced developers is well-equipped to handle complex challenges. And we approach each custom software development project with a focus on delivering solutions that perfectly align with your business goals.
How can you demonstrate that your IT solutions will provide a return on investment?

We perform a thorough analysis of your business requirements, goals, and challenges. Based on this understanding, we develop custom solutions that help your business achieve its objectives.
We're concerned about entrusting our sensitive data to an external company.

You retain full ownership and control over your data. We will not share, transfer, or use your data for any other purpose. We are willing to sign confidentiality agreements to show our commitment to protecting your data and intellectual property.
What guarantees do you offer for uptime and system availability?

We prioritize high uptime and system availability through top-tier infrastructure, redundancy, regular maintenance, and 24/7 monitoring. While no IT vendor can guarantee 100% uptime, we provide robust measures and disaster recovery planning to minimize downtime.
How well will your solutions integrate with our existing systems?

We deliver solutions that complement your current systems to maximize their effectiveness. Our software development team conducts a thorough analysis of your systems to ensure compatibility, and we use industry best practices for integration. The goal is to minimize disruptions and ensure that our solutions work seamlessly with your existing setup, providing a cohesive and efficient IT environment.
We want to maintain control over our IT infrastructure.

We respect your desire to maintain control over your IT infrastructure. So we offer flexible software development solutions that allow you to retain control of your IT infrastructure while benefiting from our expertise.
We are worried about potential data breaches and cyberattacks.

We follow industry standards to protect your data from unauthorized access. Our systems and infrastructure are designed with multiple layers of security, including firewalls, encryption, intrusion detection, and regular security audits to thwart unauthorized access.
We need to ensure our IT systems comply with industry regulations.

Rest assured, we deliver software solutions that not only meet your business objectives but also comply with industry regulations. Compliance is a key aspect of our development process that ensures your IT systems are secure, reliable, and fully compliant with the relevant standards.
Get Free Technical Consultation On Your Project
Your journey to successful software development begins here. Share your project ideas and requirements with us now, and our technical experts will get back to you within 24 hours.